Universal Orlando Resort: Big Changes Elevate Family Vacations
When you shop through links on our site, we may earn an affiliate commission. This educational content is not intended to be a substitute for professional advice.
August 7, 2019
Have you seen all of the big changes happening down at Universal Orlando Resort? The family of theme parks has been making some bold moves with the goal of keeping their valued guests happy and entertained. 
In recent years, they've made every effort to continue to enhance the Universal Orlando Resort experience for families, to give them the best value for their dollar. From new hotel properties, restaurants, and even a fourth theme park, it's very clear that Universal strives to be the best.
Endless Summer Resort
One of the biggest challenges is having enough space for parents and kids to spread out and be comfortable in a hotel. Bigger broods have been forced to book adjoining rooms, rent an additional cot or even create sleeping spaces on the floor (gross!).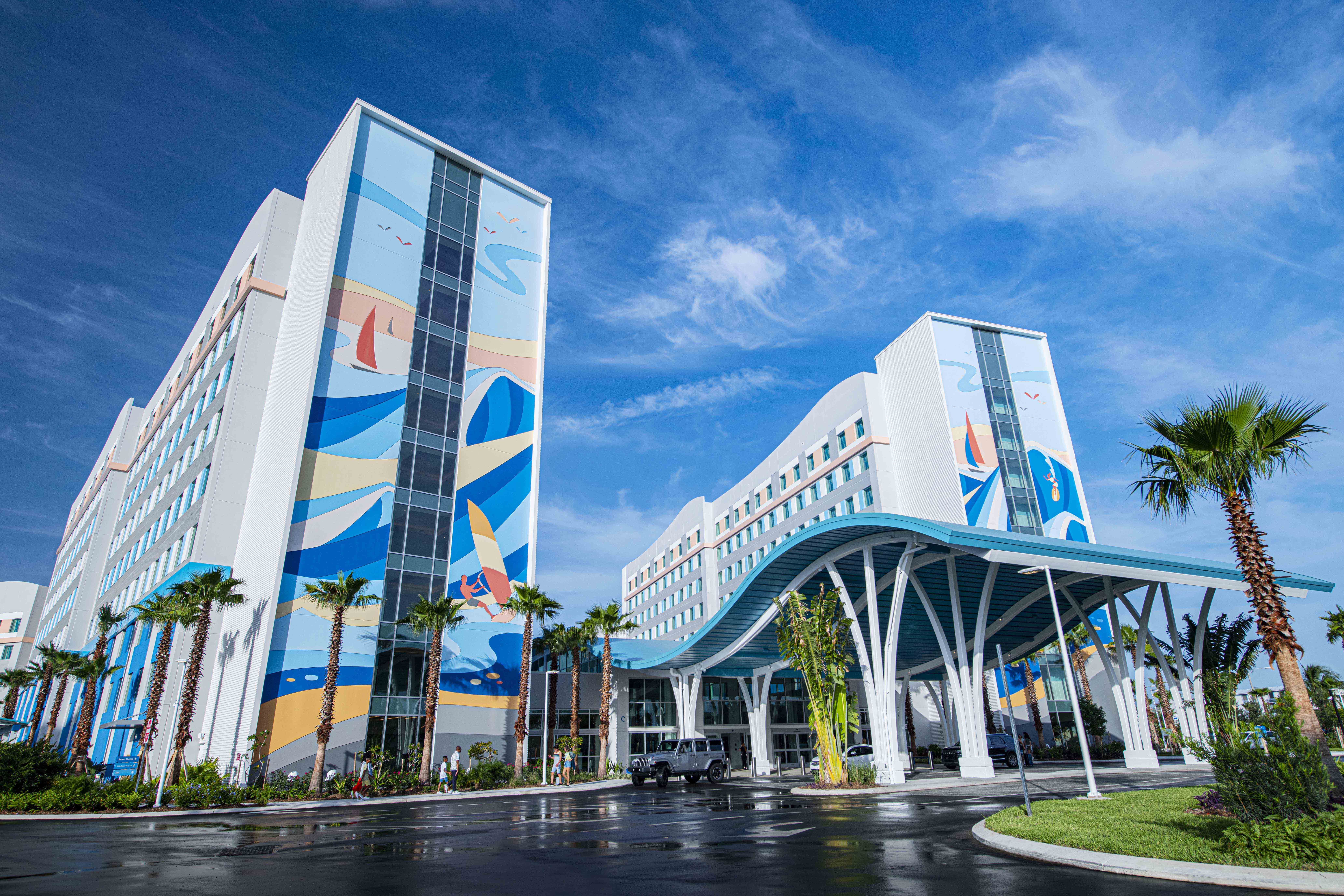 Of course, booking a suite is always an option, but after the cost of theme park tickets and flights, who can afford that? Universal Orlando Resort has solved that problem by creating the budget-friendly Endless Summer Resort where families can book a two-room suite affordably. The rooms feature kitchenettes so families can eat snacks and meals in their room for less. Did we mention the laminate flooring so you won't have to deal with a gross hotel carpet?
What are some of the other benefits of staying at Universal's Endless Summer Resort? You'll get early access to the Wizarding World of Harry Potter and Universal's Volcano bay, free transportation between the hotel and the parks, resort-wide charging privileges with your room key and free delivery of purchases from select shops to your hotel.
Bigfire Restaurant
If your family loves camping and cooking over open flames, you'll probably love Universal Orlando Resorts newest restaurant. Bigfire will leave you feeling like you'ree dining lakeside at a summer home and has elevated Americanfare to meet every diet.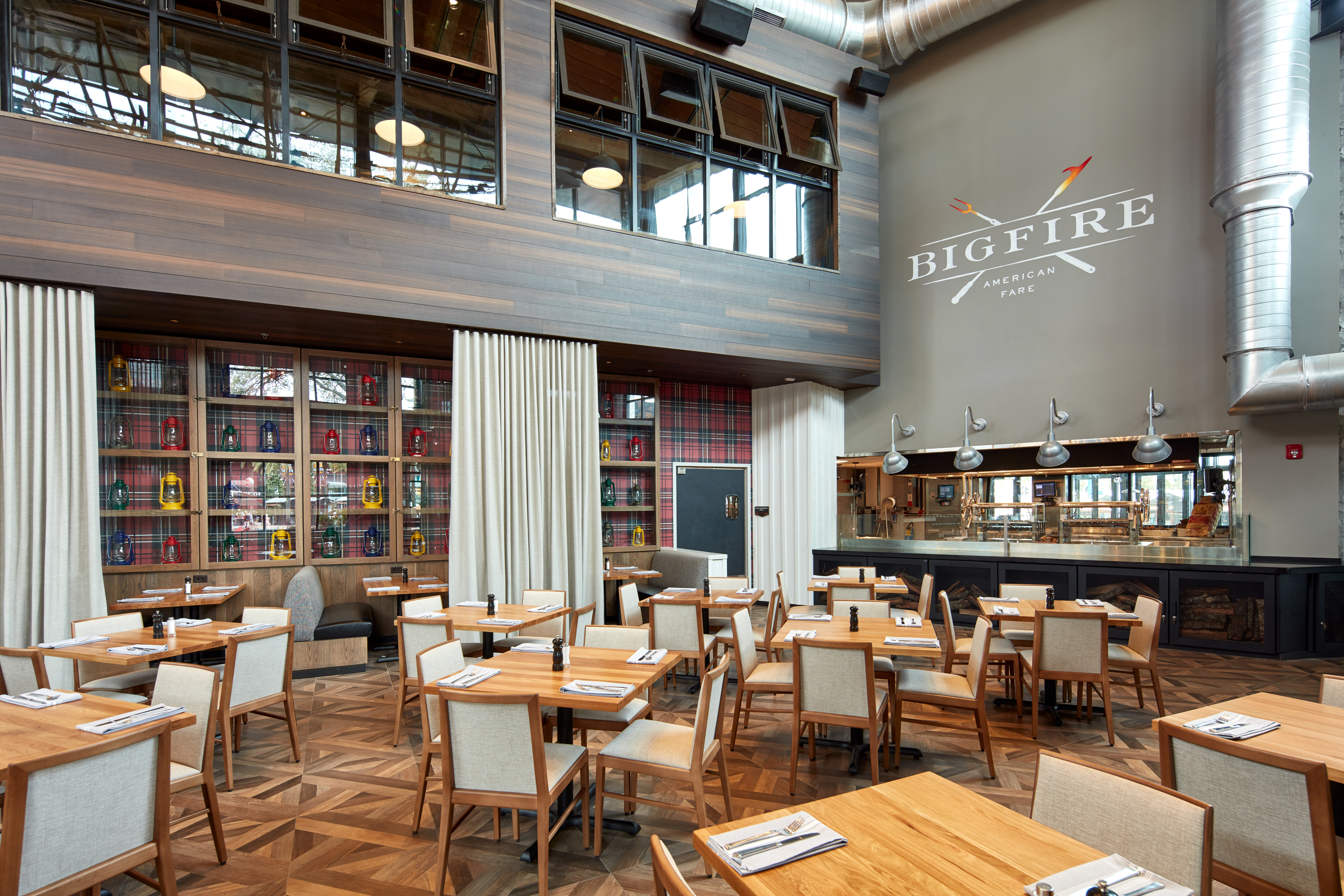 With a fire-kissed, smoky flavor infiltrating its signature dishes, guests can choose from a range of entrees including Cauliflower Steak and Dutch Oven Beef Burgundy. The kids menu looks perfect for even picky eaters who might enjoy a warm dish of Mac & Cheese along with a Cold Hot Chocolate.
Save room for dessert, though! Among the offerings are the remarkable Tableside S'mores which come with marshmallows, graham crackers, chocolate and peanut butter cups for two. What a great way to feed your appetite after a long day of thrill-seeking and adventure! 
Universal's Epic Universe
Did you hear that Universal Orlando Resort has announced a fourth theme park? To go along with Universal Studios Florida, Universal's Islands of Adventure and Universal's Volcano Bay, guests will soon be able to explore Universal's Epic Universe.
While details are scant (read some of the rumors here!), we do know a few important things. First, it's going to be massive. The plot where it's being built is a whopping 750 acres! Second, it's going to have its own hotel/resort and from the artist rendering, it looks glorious! With it's crescent shape and fountain pool, it almost resembles The Bellagio in Las Vegas!
Again, from what we can see on the concept art, there will be at least one new roller coaster for enthusiasts and a plethora of shops and restaurants to visit. We can't wait to learn more about when it will open and which attractions it will include. Until then, we'll just be over here daydreaming!
Universal Orlando Resort was already a great destination for families, but they continue to push the envelope and raise the bar. We can hardly keep up with all of these new changes, but it's exciting to know that, every year, we'll find something new to explore.