A Comprehensive Guide For Identifying And Valuing Antique Glassware (2022 Updated)
With their eye-catching shades and the attractive array of shapes and designs, antique glassware is a unique decorative accent that remembers craftsmanship from decades past. While some passionate would purchase vintage pieces for display, others would dare to maintain them for everyday use.
Finding such a treasure as antique glassware is bliss for most glass collectors. Moreover, their particular markings would make everything more fun, mysterious, and exciting. Each unique piece of glass that you find has some hidden mysteries that will intrigue even more the collectors. Even professional collectors may get stumped by a marking or two. Therefore, familiarizing yourself with the common signs of antique glassware may enhance your adventure.
​​What Is Antique Glassware?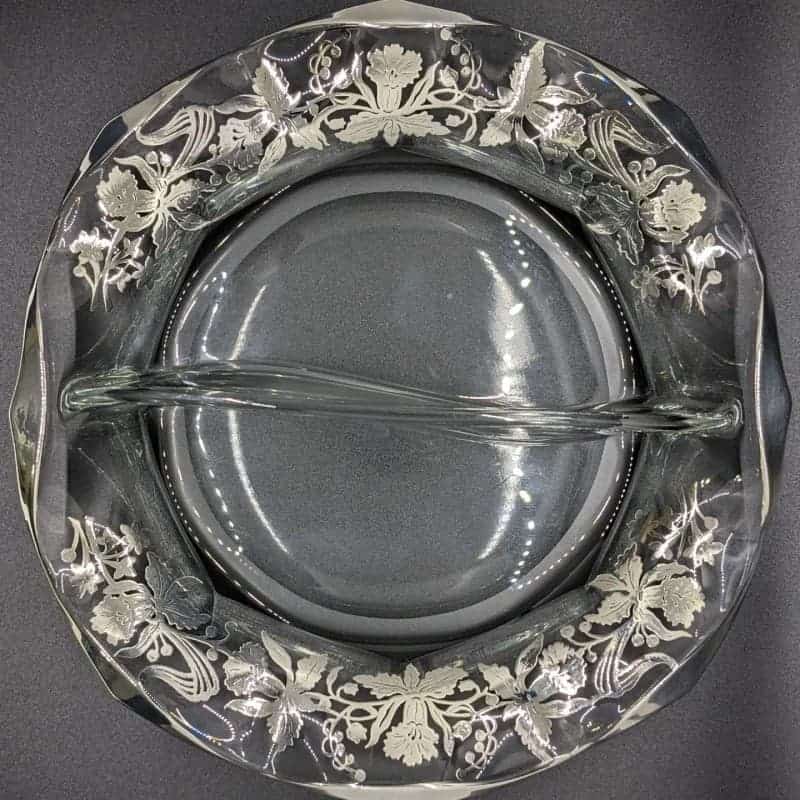 Antique glassware refers to a rich array of decorative yet practical objects created during the late 1800s. There are different types of antique glassware, including glasses, plates, vases, and bowls. I should mention that the oldest form of antique glassware was cut glass. And that was invented about 2000 years ago.
Glassware that comes from the late 19th century to the mid 20th is categorized as the pinnacle of glassmaking. Thus, this has been a desirable era to collect from.
Basically, the rule is simple – an object is antique if it is more than 100 years old. On the other hand, the range of designs and patterns is broad, from simple and minimalist to affordable or extravagant glassware types.
As a collector and passionate about these special items, you may want to look for antique glassware for display purposes or use them carefully for serving and cooking.
If you don't know where to start, this guide compiles all the signs that make glassware valuable and the types and designs that are worth collecting.
Identifying Valuable Antique Glassware
Let's see what the most important aspects to look for regarding your antique glassware are.
Crystal Or Antique Glass?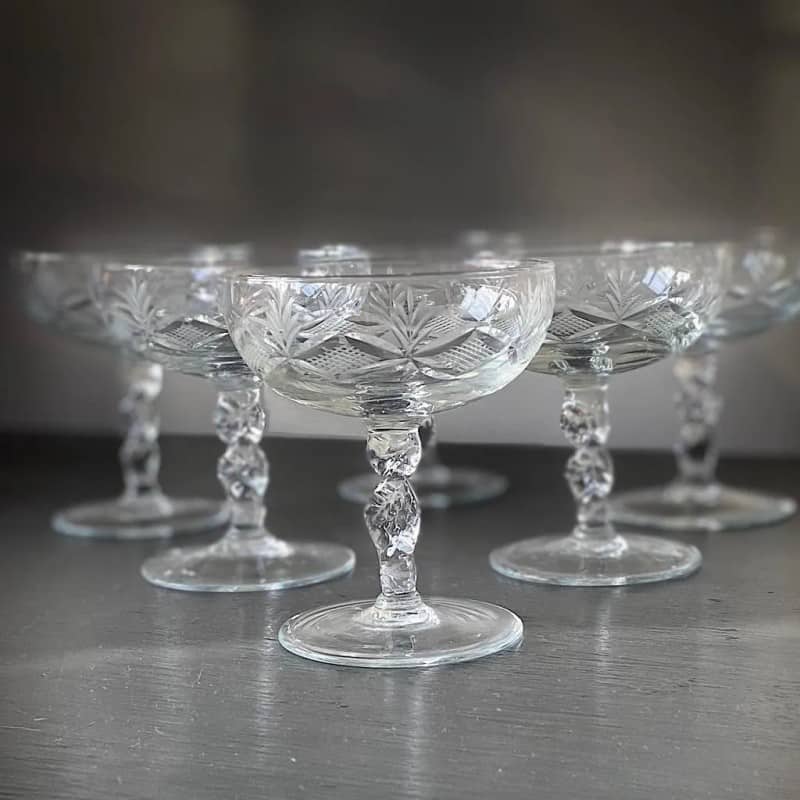 Before you begin more detailed research regarding the particularities of glassware, such as details and patterns, you should take a moment to determine whether you found antique glass or crystal items.
Crystal is a glass made with lead oxide, which leads to much more sparkle, shine, and weight. There are the easiest methods to determine if your old glassware is made of crystal:
Tap the glass gently; the crystal should sound like a bell;
Pay attention to the patterns and cuts. Crystal has excellent and sharp edges;
Hold the object in light or front of a window; if you notice a prism effect, you might deal with crystal;
On the other hand, antique glass is different from its modern counterpart. The first sign is its heavier weight. By looking carefully and gently, you may discover some little clues that a glass item is more than 100 years old. So pay attention to:
Pontil marks: blown glass, mainly, has this pontil mark right on the bottom, with a circular shape;
Irregularities and bubbles: lots of antique glassware items come with these tiny bubbles and other imperfections, which are parts of their charm. Nevertheless, you should look very closely to find these signs;
Patina: old glass has this unique patina of use and time; this might show in tiny flakes, small chips, or minor scratches;
Look For Antique Glass Markings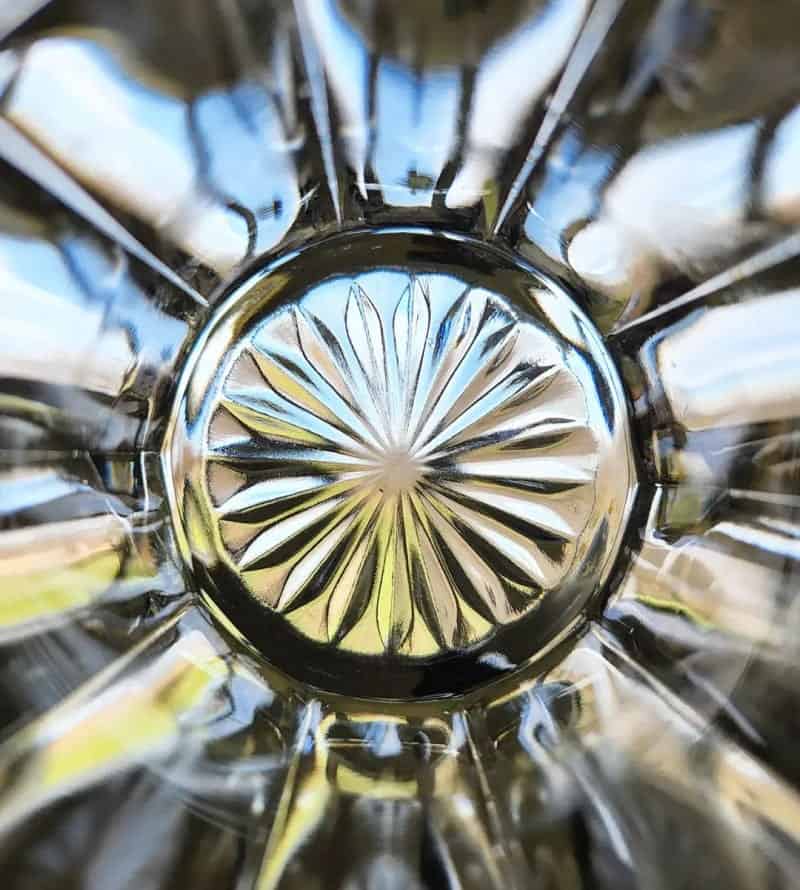 Although lots of antique glassware pieces may not be marked, many of them come with specific markings. These are the most common identification signs on glass pieces older than 100 years:
Logo
Trademark
Signature
Symbol
Hence, turn the glass piece upside down to find the mark on the bottom. Sometimes, the glass trademark can be displayed on the side. Sometimes, marks can fade over time, so you might need to use a magnifying glass or loupe to check these signatures.
Other markings that may appear on antique glassware offering details about their age are:
Pontil marks (usually on the bottom of the glass)
Mold marks (show indications about the manufactured piece of glassware cast using a mold. Therefore, parts made of the same mold will present similar lines and imperfections.)
Bubbles are within glass marks, expressing how the glass was made. This mark is an excellent indicator of the type of glass and its age.
Factors Affecting Antique Glass Value
The value of antique glassware may be affected by multiple factors, and these are some essential ones:
Condition (a piece with lots of cracks, chips, cracks, and other damage is usually less worthy than a similar one in perfect condition);
Age (glassware overcoming 100 years is more valuable)
Rarity (if there are lots of glassware with similar colors, designs, and patterns, then they might not be worth so much money to collectors)
Type
Pattern (a unique pattern will be more valuable than a classic one).
Beauty (this is a subjective element so that each person would evaluate them differently. While some would be more attractive, others may not present the particularities you expect for).
This video explains all these factors.
Types of Antique and Vintage Glassware
If you want to collect outstanding glassware models, look for these unique types:
Art Glass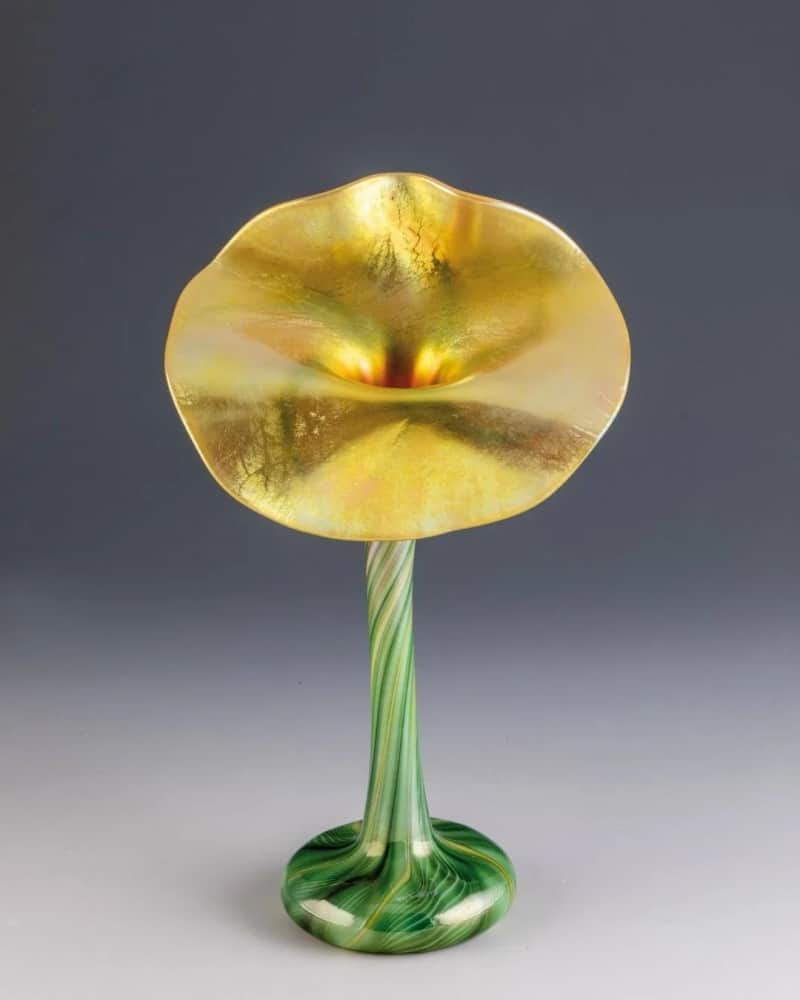 Art glassware was firstly developed in the early 1900s by glassmakers who wanted to create something different in that era. Their work was mainly handmade and included vases, bottles, bowls, and many more.
Lively colors were the main distinct characteristic, and the nature-inspired designs too. Art glassware included beautiful pieces from Tiffany, Quetzal, Steuben, or Durand. Collectors became interested in these valuable objects mainly during the 50s and 60s.
Carnival Glassware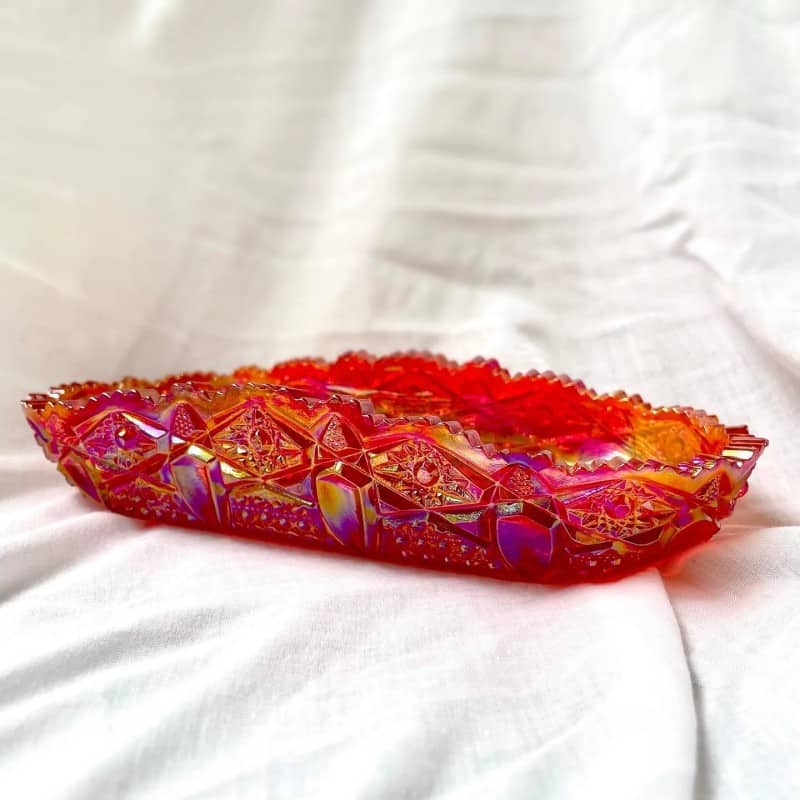 The Fenton Glass Company first developed this type of glassware in 1907. Their primary purpose was to offer a cheaper option to Tiffany's Favrile Glass and become the main reward during carnival games.
Carnival glass was in high demand starting in the 50s when people began appreciating its decorative properties even more. The main particularity of this antique glassware is the colorful sheen, displaying different colors based on the angle they are viewed from. Additionally, the value of these collectibles depends on their size, type, color, time of production, and how well they have been maintained.
The most valuable pieces are the complete sets, the massive pieces, and those models manufactured before the 40s. Remember that marigold-colored pieces and ice green ones are more valuable (they might be worth thousands of dollars.)
Crystal Glassware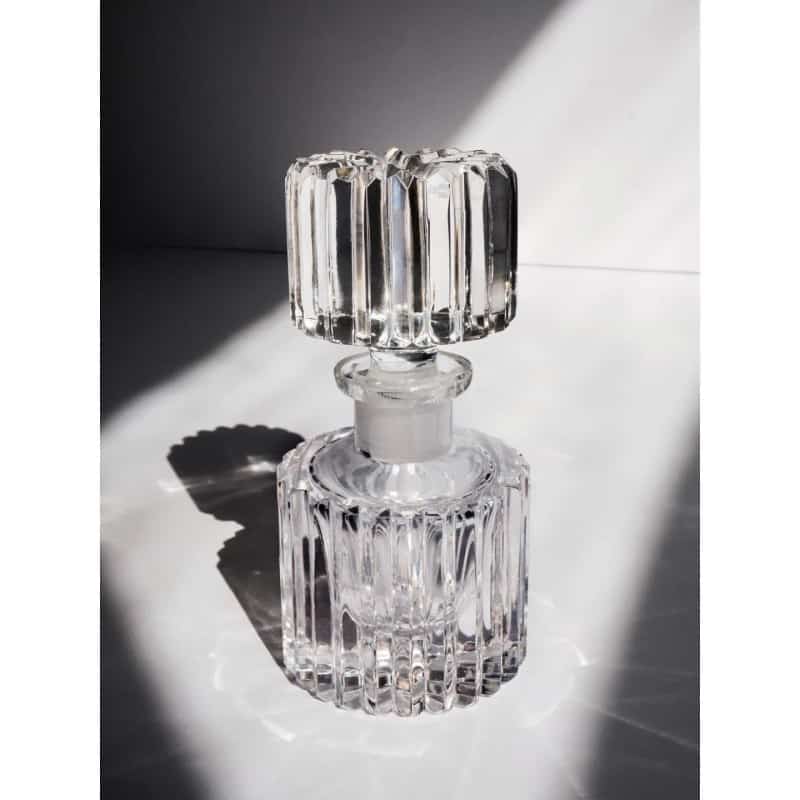 Crystal glassware is quite similar to regular glass. However, its quality is way better and made from lead. Wealthy collectors were the first to use these pieces to serve in the 19th century. Nowadays, crystal glassware from that period is appreciated as antique.
Due to the lead material used in their production, crystal glassware is much more durable, weighs more, and is smoother than typical glass. Crystal also reflects light beautifully and produces a light prism of colors. Check the sound to ensure the crystal is authentic, and expect to hear the "ping" sound.
Major manufacturers normally leave their signature or name right at the bottom of their products to make them easily identifiable.
Interesting fact: The most expensive pieces come from the American Brilliant period, so you are lucky to find these kinds of specimens in good condition and design.
Depression Glassware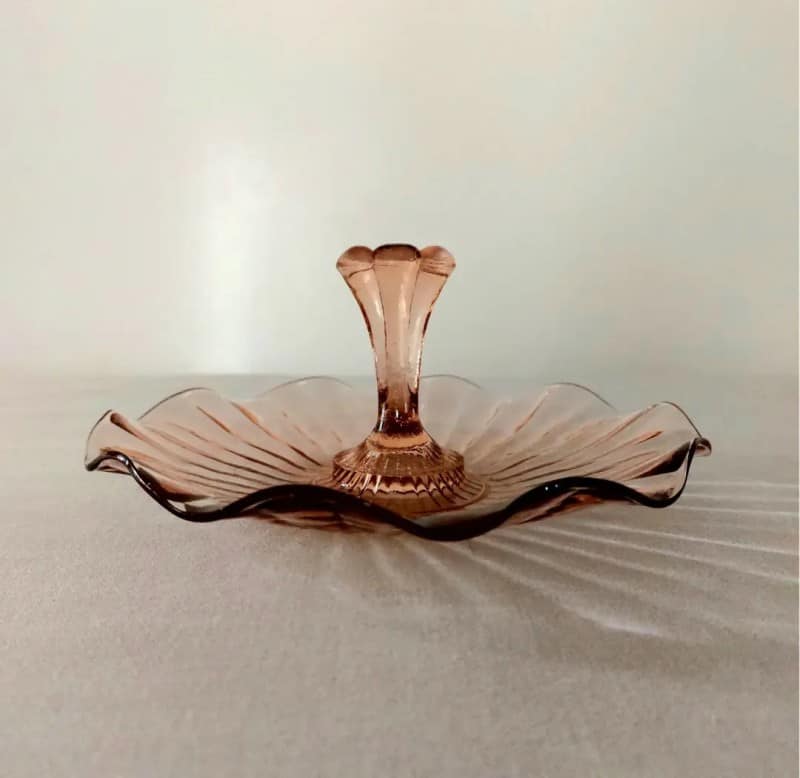 Depression glassware was produced during the Great Depression (starting from 1929), and it was a low-cost glass. Thanks to the affordable costs, people used these pieces daily to serve their guests and beautify their living areas.
The best part of depression glassware is its multitude of colors, patterns, and sizes. You can easily spot them due to the geometric body, opalescent trim, and etched designs. The cheapest models may have some flaws, which will not necessarily decrease their price. Instead, it will be easier for collectors to recognize these types.
The most valuable items are the best-maintained ones, with green and pink shades. Jeanette Bottle Works was a prominent maker of depression glass.
Watch this beautiful collection of depression glass items.
Elegant Glassware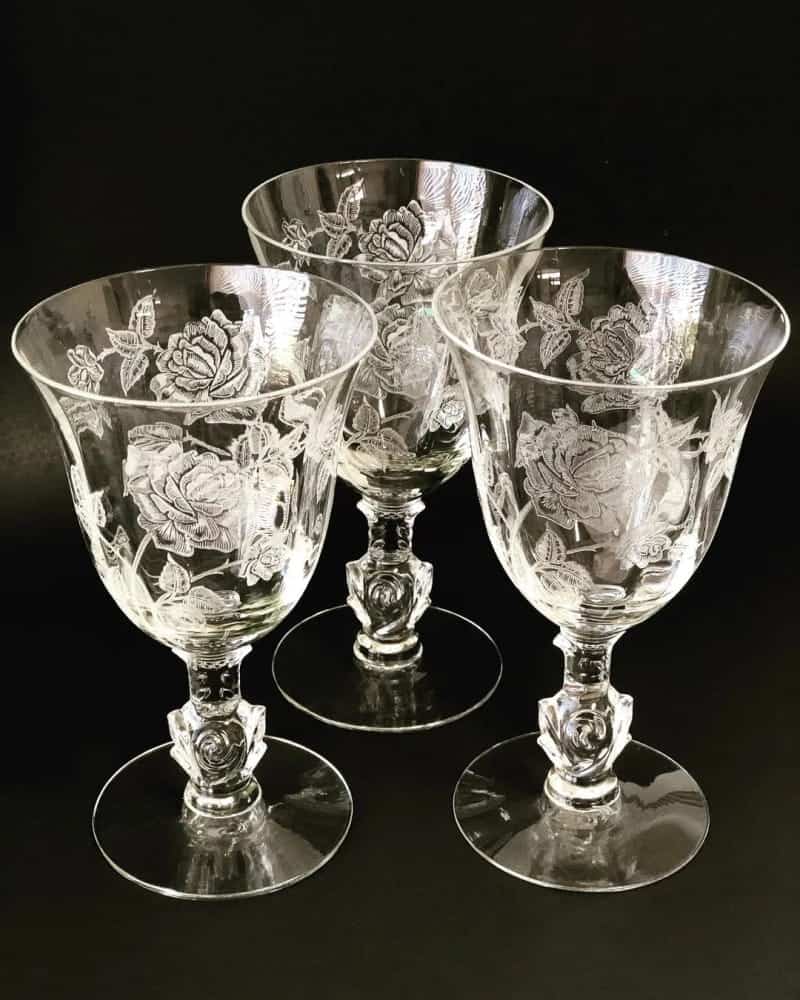 While some companies moved their manufacturing to cheaper glassware during the Depression, other brands have focused on high-end products. These particular pieces were called elegant glassware and were produced by talented craftspeople. These specimens were costly.
Like the previous category, elegant glassware comes in lots of different designs and colors.  However, the production was slightly different and more complex, making them more costly. A complete set of dinnerware, in excellent condition, might be worth thousands of dollars. Look for companies like Imperial Glass Corporation and Fostoria Glass Company for the best quality and good value.
This glassware model is stunning.
Kitchen Glassware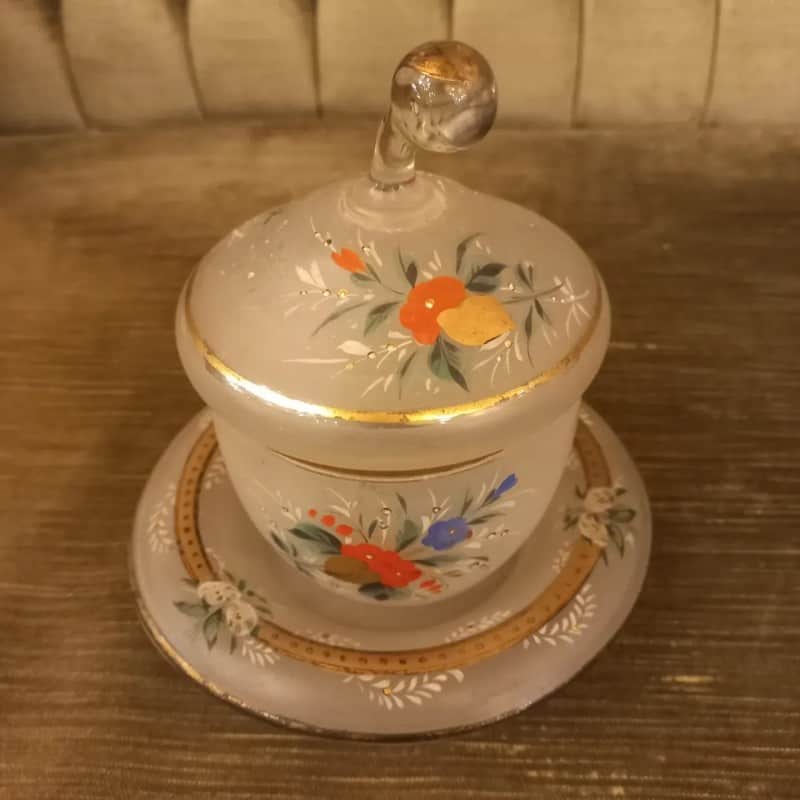 These pieces are more affordable than elegant ones, and they have been popular choices for the kitchen. Jadeite, Delphite, Fire King, and Platonite are glass types used for making kitchen glassware.
Milk Glassware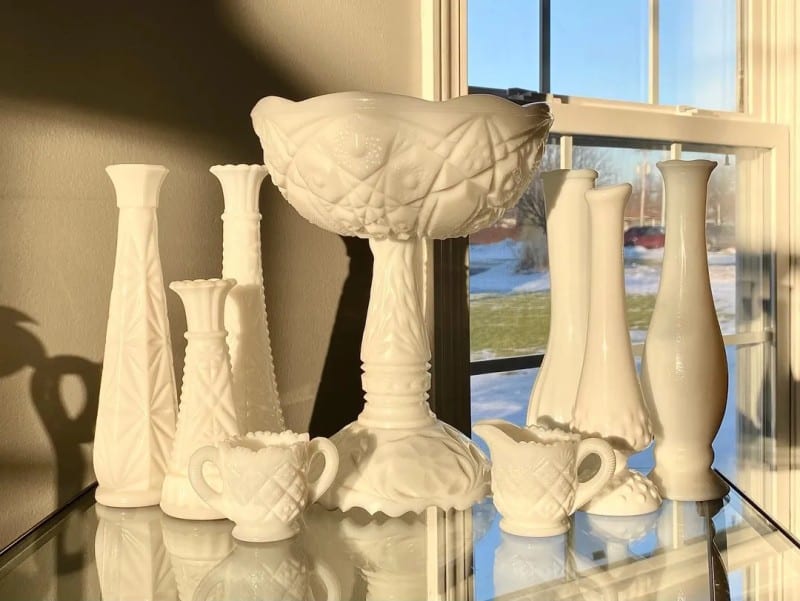 One of the antique glassware types dating back to the 40s and 50s is milk glassware. Also called opaque glass, milk glass served as a cheaper competitor for European and China glass. Though the name suggests this glassware is only available in white milk, glassware comes in many other shades.
The most valuable pieces of milk glassware are famous as "old milk glass," which were made during the mid-19th and the early 20th century. Some old milk glassware pieces might feature different patterns, like other types of animals.
How To Value Antique Glassware
If you think you might have a genuine piece of antique glassware, it's time to value it. These collection specimens often might not have any logo, signature, or mark to indicate their age and authenticity. Nevertheless, even if a piece of antique glass has no sign, there are other simple ways to identify its lifetime.
How To Value Antique Glassware By Yourself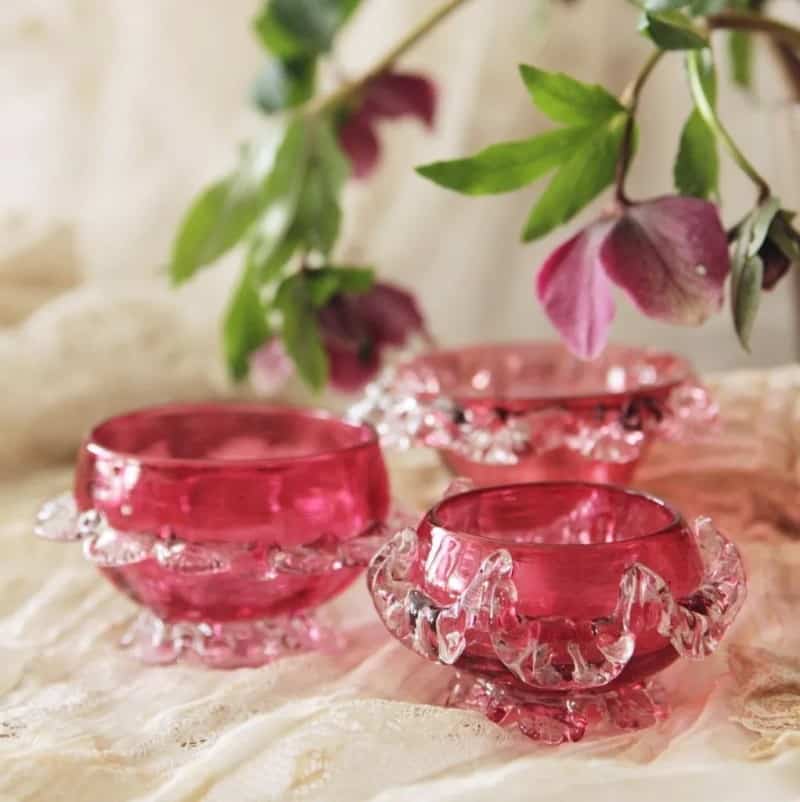 One of the first signs that might indicate glassware is antique is chips. However, these flaws might damage the value of a piece of glassware. You can feel the chips due to their depth. The new ones will be sharper, while the old chips are often smoother at the edges over time.
On the opposite, cracks are more difficult to notice, and you might need to take the glassware in the sunlight to check the hairline fissures.
Flakes are also a good indicator of an old piece of glassware. Flakes are small, flat, thin pieces of glass. Luckily, these signs will not affect the value of a piece.
Nicks stand for those missing pinhead-sized pieces of glassware, and they will not decrease the value of your specimens. Although the glassware part will not be in perfect condition, it won't be considered damaged, especially if it's an antique specimen.
You can also identify the rough spots quickly by running your finger along the base or rim of a goblet or drinking glass.
Scratches are also a pertinent indicator of age, and you can mostly notice them at the bottom of an antique piece.
Straw Marks like here are some irregularities on old glass you may see from the side of your glassware.
If you still don't have any clue about the authenticity of your glassware, you can take some photos and upload them on Google Images. The search engine will immediately return you pictures with similar objects. If you notice some resemblances, you might possess genuine treasures.
Even if you feel like a pro at the process of valuing your glassware, it is never a bad idea to enhance your knowledge. These valuable resources will help you identify antique glassware easier:
If you deal with marks or logos that are unfamiliar to you, use some identification guides such as:
How To Value Antique Glassware Professionally
Usually, antique glass markings are the best way to solve the mystery of old glass pieces' authenticity. However, consulting different guides and books might be an overwhelming activity.
Hence, you can head over to the nearest antique store and ask for a professional opinion. Passionate will check all the undersides or markings you have not noticed and gather the necessary information to uncover the mystery.
Where To Find And Buy Pieces to Collect
Collecting antique glassware can be a wonderful hobby; however, there are few trustworthy sources you can rely on. One of the best places to shop for treasures includes antique stores, thrift stores, flea markets, or the local antique shop.
If you don't have time and energy to pass by the classic antique fairs, don't worry, as most vintage dealers have moved their activity online. Whenever you are in the mood for new pieces for your collection, keep an eye on the mainstream online markets like:
eBay is an excellent online affair for buying vintage and antique glassware. Thanks to many sellers, you have multiple options for buying. Check "Top Rated Sellers" and apply relevant filters regarding the material (crystal or glass), brand, production style, and era.
Personal opinion: eBay has the widest range of vintage and antique glassware types
Etsy is a versatile online marketplace with lots of sellers and undiscovered treasures. However, it is more likely to find vintage glassware than antique specimens. To ensure their authenticity, select the "sort by customers review" filter, then check the top offers.
Personal opinion: Etsy is the best for vintage glassware.

Good to know: Antique pieces are unique, so don't be fooled by those who promise ten identic pieces.
Amazon is usually the top market for brand new items. The ones "like new" have been owned by one before you. Nevertheless, if you just want to have nice glassware to suit your home design, you can buy some antique replicas. This set is quite elegant.
Personal opinion: Amazon is the best when it comes to glassware replicas.
FAQ
I don't know if you still have questions, but these are the things people usually want to know about antique glassware.
Q: Can unmarked glass be genuinely antique?
A: Finding unmarked glass is quite normal. Old pieces of glass don't have any markings, so you'd instead search for scratches, chips, or cracks on the bottom.
Q: What are acid badges?
A: A maker's mark can often be acid badges, a type of branding.
Q: Which is the most usual type of registration mark?
A: There are all kinds of marks. For instance, pieces of glassware from the 1800s have registration numbers, while earlies specimens have this diamond symbol to attest the design has registration.
Q: I can't find the artist's signature on any of my antiques. Should I worry?
A: Artists used to sign engraved glass pieces, so they were pretty hidden. Consequently, the signature became part of the design and faded away.
In The End
Antique glasswares are beautiful pieces to collect. Furthermore, they can represent quite a business for art hunters. Just make sure that you buy and sell genuine ones.